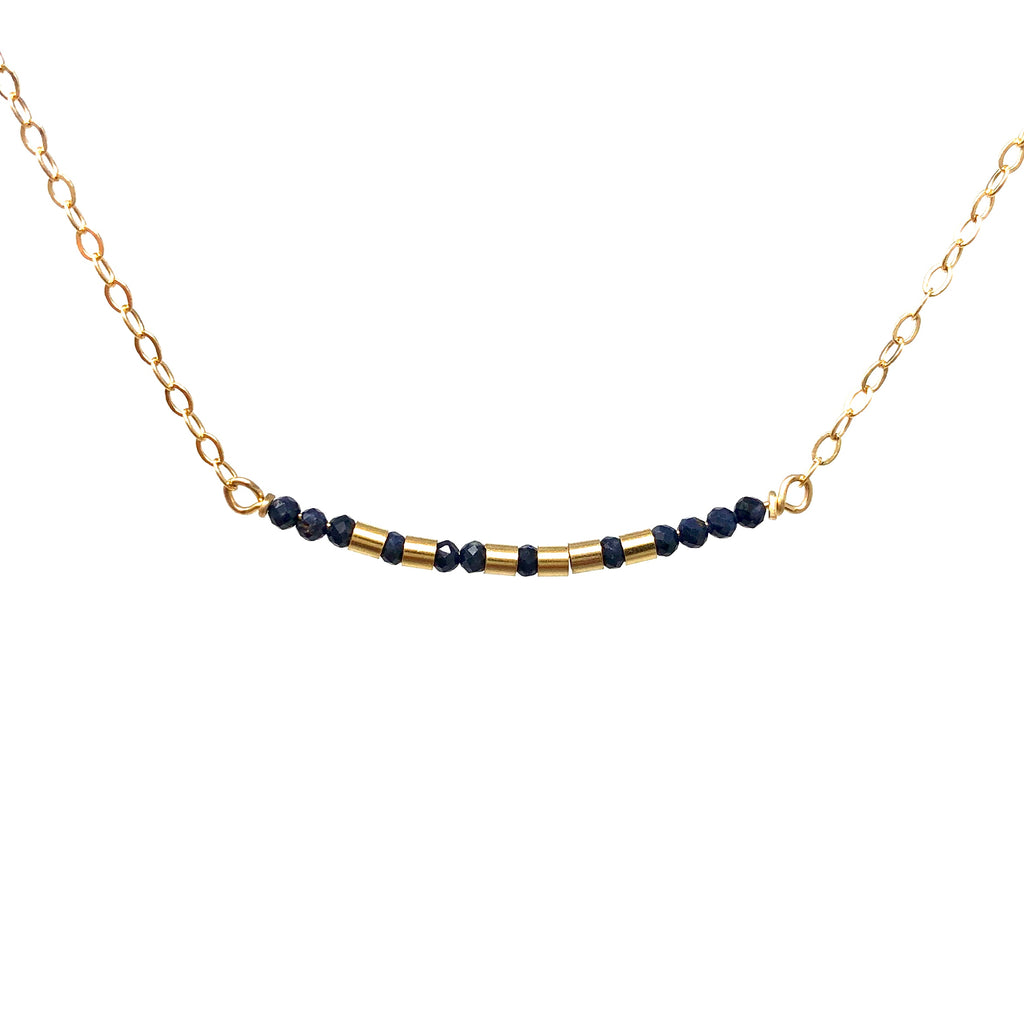 BLUE SAPPHIRE Small Bar Morse Code Necklace
~ 14k Gold fill, rose gold fill, or sterling silver chain and "dashes"
~ Blue sapphire "dots"
~ The necklace shown says "STRENGTH". There is a 20 character maximum - please keep in mind that the longer the message, the longer the bar. Numbers also add a lot of length to the necklace. See the morse code key in the fifth picture to get an idea of what your message will look like.
~ Necklace on the model is 16 inches long (the model's neck circumference is 12 inches).
~ Spring ring closure