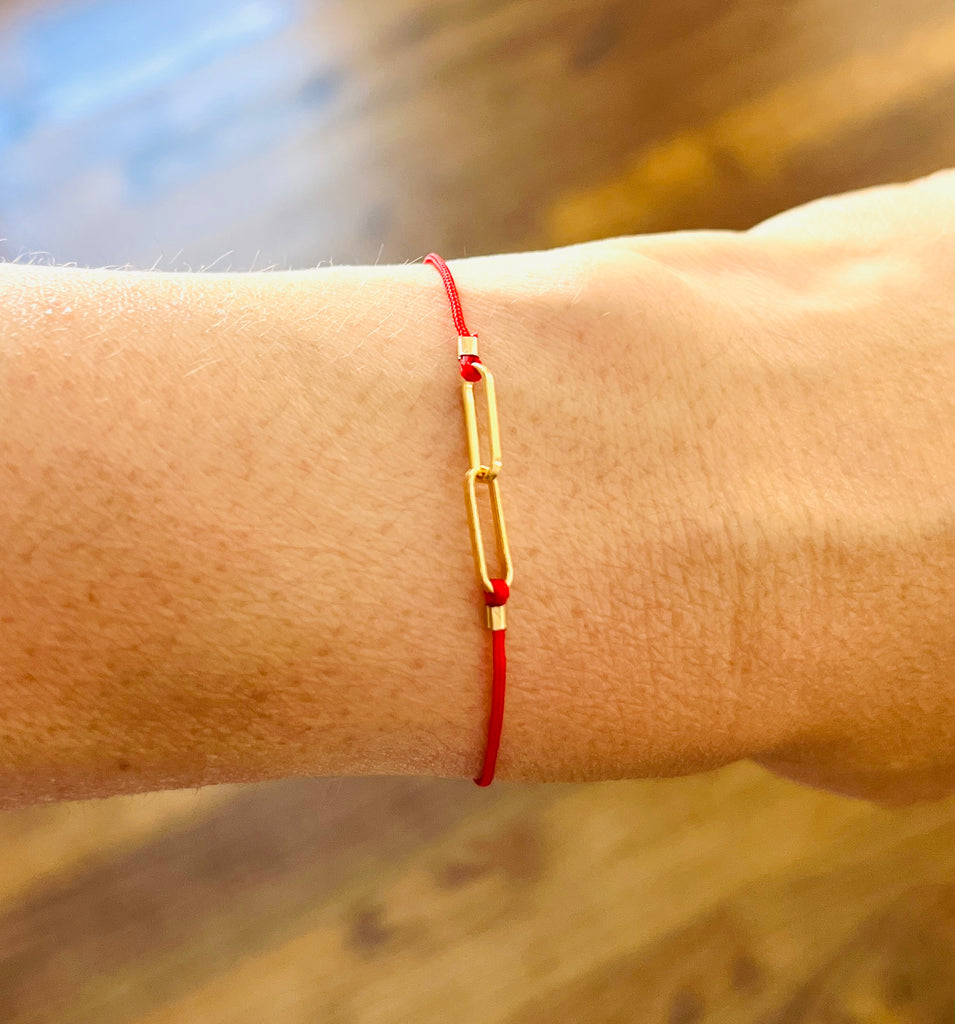 Adjustable Eternity Interlocked Link Cord Bracelet
~ Gold filled or sterling silver links.

~ Links measure 20mm long.
~ Nylon cord with macrame enclosure.

~ Bracelet is adjustable to 10 inches. If you want a larger size let me know in the comments.
~ Cord colors available: black, gray, brown, beige, yellow, olive, teal, turquoise, blue, royal blue, light blue, purple, lilac, red, pink, and peach.
~ Add a pop of color and they look great layered.